This car lift model is certificated by IMQ and represents a real breakthrough in the automatic car lift spectrum, as it includes four important aspects concerning its handling: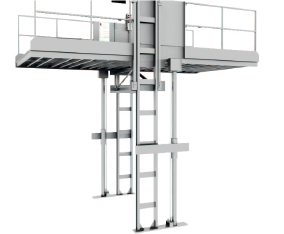 Safety, Convenience, Comfort and Simplicity.
Platform lifts require substantially less headroom clearance and pit depths than conventional cabin lifts. The lift allows the driver to re-main in the car and is suitable for internal or external installation.